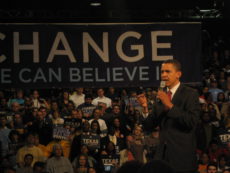 Fadi Dawood and Michael Lumbers discuss Obama's presidency on the day Trump is inaugurated.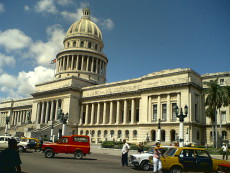 This episode of Coffee Talk we discuss normalization of Cuban-American relations.
Ben analyzes the influence of Russian media on the current conflict in Syria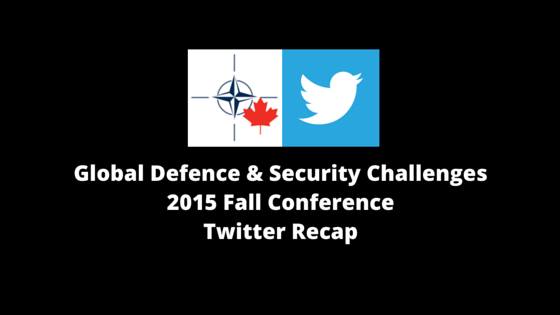 Here's a quick media recap of our annual fall conference at the Ministry of Global Affairs on November 1, 2015 in Ottawa via Storify.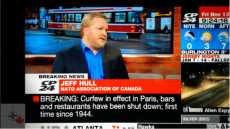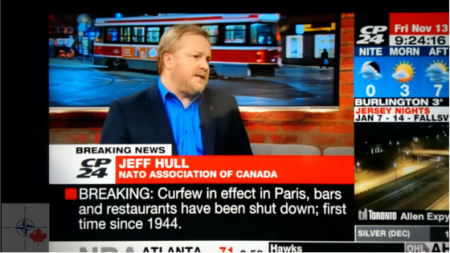 The NATO Association of Canada would like to highlight the media appearances of one of our Directors, Mr. Jeff Hull this past weekend. Mr. Hull spoke to CP24 in Toronto about the security implications of the terrorist attacks on November 13, 2015, in Paris and possible ripple effects in the global financial world. He additionally discussed […]
Do you like video games? Do you like politics? So does Ian!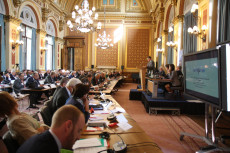 Ian is discussing the major subjects of the upcoming NATO Parliamentary Assembly in a short series.
Kelly Rahardja sits down with Evgeny Afineevsky, director of Winter on Fire: Ukraine's Fight for Freedom. His documentary about the 2013-14 Maidan protests in Ukraine won the People's Choice Documentary Award at the Toronto International Film Festival.
Excerpt: As the Ukraine crisis has demonstrated, we should not assume that freedom of information necessarily leads to a more open or democratic society. Information can be harnessed and manipulated by authoritarian regimes in order to generate confusion and undermine trust in government, often with unpredictable and destabilizing effects on society.