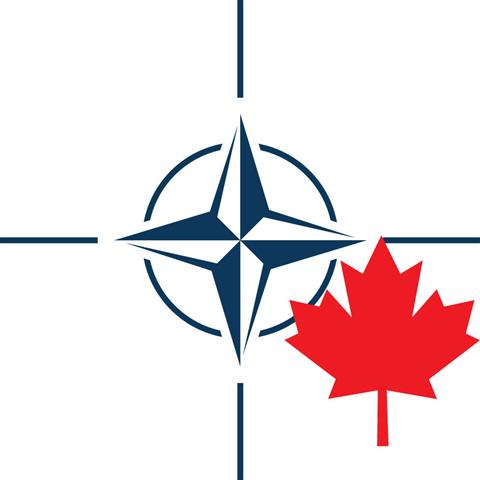 NATO Association of Canada
The NATO Association of Canada (NAOC) strives to educate and engage Canadians about NATO and its goals of peace, prosperity and security. The NAOC ensures Canada has an informed citizenry able to participate in discussions about its role on the world stage.
Related Articles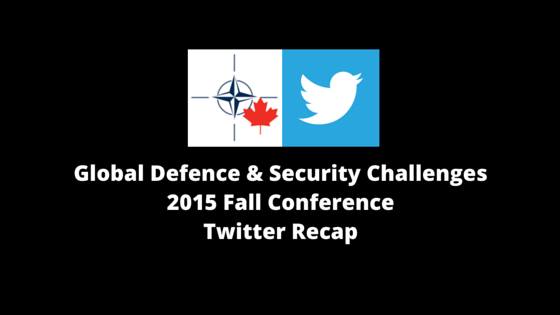 Here's a quick media recap of our annual fall conference at the Ministry of Global Affairs on November 1, 2015 in Ottawa via Storify.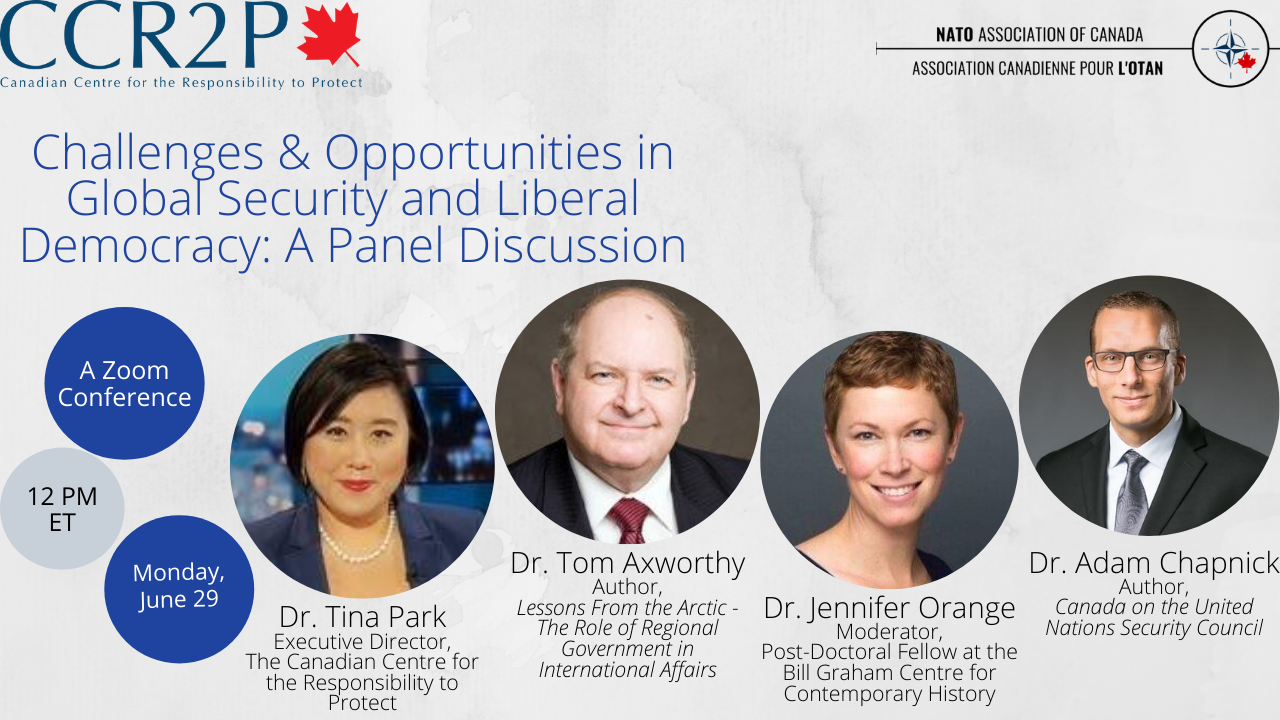 On June 29, 2020, the NAOC collaborated with CCR2P to bring together Dr. Tom Axworthy, Dr. Adam Chapnick, Dr. Tina Park, and Dr. Jennifer Orange for discussion.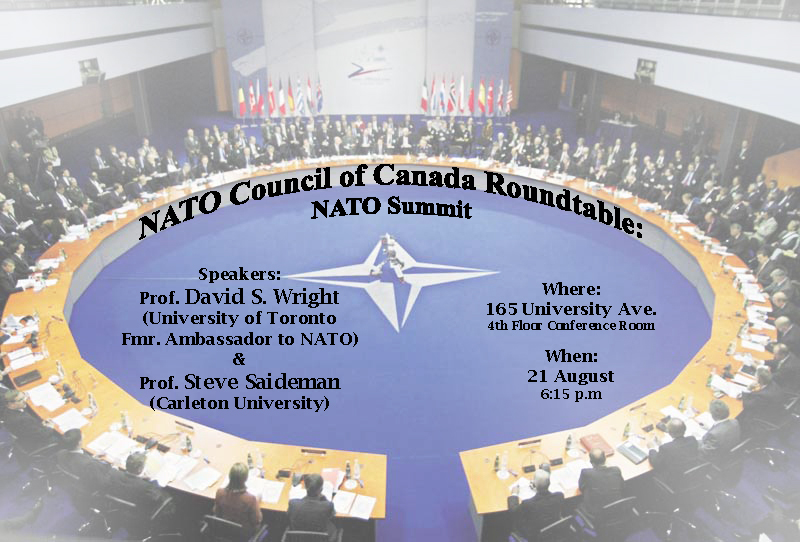 The NATO Council invites you to its August Roundtable on August 21! Prof. Stephen Saideman and Prof. David S. Wright will be discussing new challenges to NATO.