Author:
Drazo Kraishnik
Drazo completed his MA in European, Russian and Eurasian Studies focusing on Russian geopolitics and European energy security. His thesis focused on the effects the EU's Third Energy Package has on Gazprom's energy assets in Europe. He previously worked for the United Nations Development Programme in Dhaka implementing legal reform in rural Bangladesh. Drazo has also worked with the World Bank Institute implementing democratization and transparency initiatives in Ukraine, Kazakhstan, and Azerbaijan.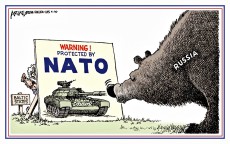 Drazo Kraishnik analyzes the geopolitical influence of Russia in the Baltics.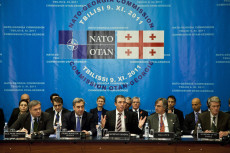 Drazo Kraishnik discusses Georgia and its attempts at NATO membership.
On March 28, 1999, NATO airstrikes began bombing the Federal Republic of Yugoslavia (modern day Serbia and Montenegro). NATO's stated mission was to stop the ethnic cleansing of Albanians in Serbia's province of Kosovo. On June 28, 1999, the Kumanovo Treaty was signed with Yugoslav forces agreeing to withdraw from Kosovo and allow for the […]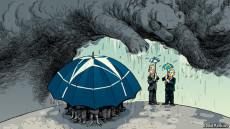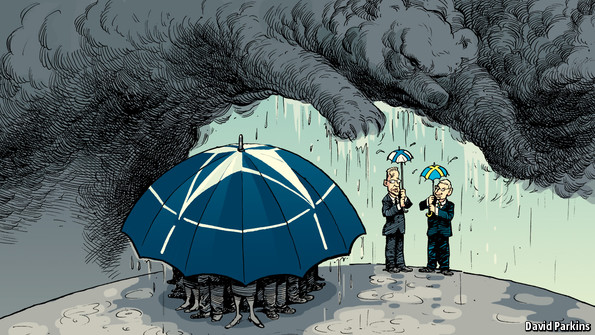 This week's article on NATO expansion focuses on Finland; its security situation within Europe, and its evolving relationship with NATO. Following the end of World War Two, Finland became a militarily neutral state. Though officially a Western market economy, Finland enjoyed a special relationship with the Soviet Union and the West in the Cold War […]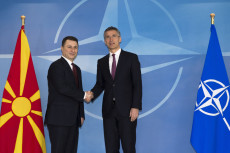 As war was tearing apart Yugoslavia in Croatia and Bosnia and Herzegovina, the Former Yugoslav Republic of Macedonia (FYROM) seceded from the Yugoslav state peacefully. The newly independent small nation suffered from the typical structural problems of former communist states in transition; unemployment, corruption, rampant black and grey markets and brain drain. In addition to […]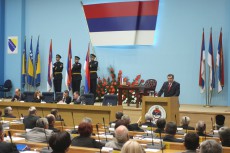 Drazo Kraishnik looks at politics surrounding Bosnia's NATO membership.
Sweden has traditionally declared itself a neutral state since the early 19th century, when it lost one third of its territory during the Napoleonic wars including the loss of Finland to Russia. Though its territorial integrity is not in question today, Sweden's military neutrality has been up for debate since Russia began asserting itself globally. […]