Author:
Nilum Panesar
Nilum is a perpetual learner who is continually looking to expand her horizons. She recently completed her masters in sociology at York University studying identity politics of second generation cultural youth in Canada. While serving as principal investigator on a research project on refugee arrivals in Canada, Nilum developed a deep interest in innovative research methodologies and is looking to use her skills and experience towards a career as a research analyst. She holds deep research interests in identity politics, multicultural dialogue and international development and is eager to write and learn about these and other important issues of global concern.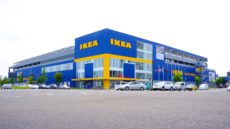 Nilum Panesar explores the challenges and opportunities which Ikea will face as it expands into India.
As Month 13 looms for many Syrians who are trying their hand at integrating into Canada without financial assistance, it is a pivotal point in the country's ability to see their presence as a blessing as opposed to a burden.
The highly anticipated news is expected to bring about a massive change in infrastructure, healthcare, and revenue for the government of Canada.
Canada is globally praised for its universal, inclusive healthcare. Yet the federal budget for 2017 continues to grapple with health issues plaguing Canadian stakeholders, and some needs are addressed better than others.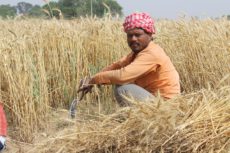 Swift economic growth over the past few years has brought global attention to the Indian economy. However, hiding behind the figures is an extensive dependence on transnational capital and Non-Resident Indian (NRI) involvement.
Non-Resident Indian involvement in the recent election in Punjab prompts a much needed discussion of the way transnational movements are reshaping and redefining political boundaries.
By considering that Corporate Social Responsibility may emerge differently in China due to cultural considerations, we are able to gain a better picture of CSR in China.
The Obama Foundation has prompted its followers to "show up" for change. However, the kinds of changes the Foundation wants to make are difficult to measure, which leaves much of its work unfinished.
The market for skin lightening products is growing in India, promising to elevate the social and economic status of women who use them. While marketed as socially responsible products, their effectiveness is questionable.